https://www.bizjournals.com/albany/news/2020/06/11/us-light-energy-solar-farm-portfolio-upstate-ny.html
An investment worth $150 million is going toward a project to develop 15 community solar farms in upstate New York.
The investment firms Energy Impact Partners and NextPower III, an international fund managed by NextEnergy Capital Group, have purchased the rights to the portfolio from Latham-based solar development company U.S. Light Energy, according to Mark Richardson, its CEO.
Under the management of EIP's recently launched infrastructure group, U.S. Light Energy will continue developing the projects, which are located in National Grid and NYSEG utility territories in the Capital Region, North Country, Buffalo and near Lake Erie, Richardson said.
The partners will complete the projects over the next 18 months. Construction is expected to bring 2,100 manufacturing and 1,365 installation jobs to the state and create 231 indirect jobs in supporting industries.
Each of the sites takes up about 40-50 acres. In total, the portfolio will represent 102 megawatts of capacity.
Through a subscription with Arcadia Power, about 15,000 businesses and households located in those areas can receive a credit toward their monthly electricity bills.
These projects will be counted toward the New York state's mandate to have 100% carbon-free electricity by 2040.
The goal includes having six gigawatts of solar power by 2025. Projects installed currently produce about a gigawatt of energy, Richardson said. Assuming each system is about 7.5 megawatts, that would be about 800 additional sites needed in the next five years.
"So we have a lot of work to do in the next five years just on the solar electric power front," Richardson said. ""It's a lot of projects, no question about it."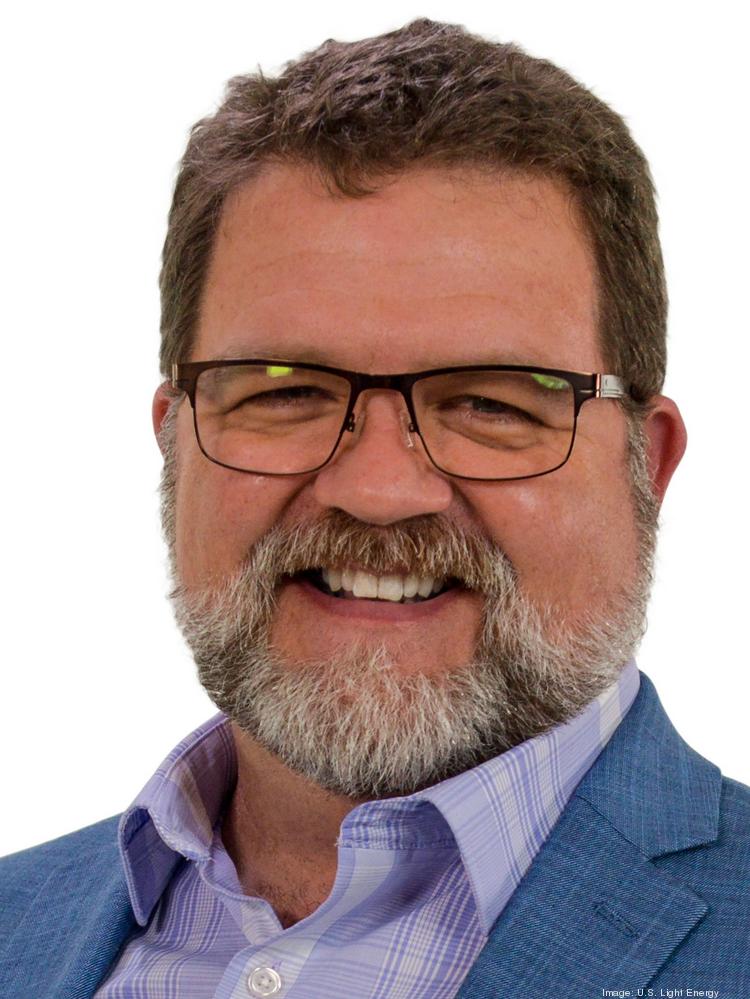 He thinks a lot of that goal can be fulfilled by U.S. Light Energy. He said the company intends to expand in other areas throughout northeast and mid-Atlantic states, including in Maine, Virginia, Pennsylvania and possibly Massachusetts.
"I think a lot of it will come from our company. This is one of the largest portfolios in community solar in New York that I'm aware of," Richardson said.
U.S. Light Energy developed a community solar project in Clifton Park — the Sugar Hill Solar Farm — that opened last year. It also developed a solar farm outside Watertown that started operating in February.
Richardson said his company has about a gigawatt of projects in the pipeline, but it's likely many of them will not come to fruition.
"The challenge, quite honestly, that we have is there's a constant tug-of-war with the state when it comes to incentives and pricing," Richardson said.
"With as many projects as we've built, we've canceled 10 times as many because the changing landscape of the incentive structure presents a real challenge to developers like us and others."
The projects take a long time to develop and permit, so for investors to be interested in funding these projects he said there need to be incentives and credits in place that can help the companies draw more revenue.
"That gives investors a lot more certitude when it comes to how to model these things," Richardson said. "Obviously, uncertainty and risk is not something that the investment community likes or will tolerate much of."
Establishing these projects is the right thing to do, he said, but they need to be profitable. So it'll take a long-term view for it to be possible, as he said his investment partners have done for this portfolio.
"They've taken, I think, a relatively low investment return, but also are looking at a long timeline for that investment. It could be upwards of 25-plus years," Richardson said.
"They're looking at it as a safe, lower-risk investment because of the length of time that these are expected to be deployed."
https://www.bizjournals.com/albany/news/2020/06/11/us-light-energy-solar-farm-portfolio-upstate-ny.html